COBALT DRILL BIT SET 6 PIECE 2-8MM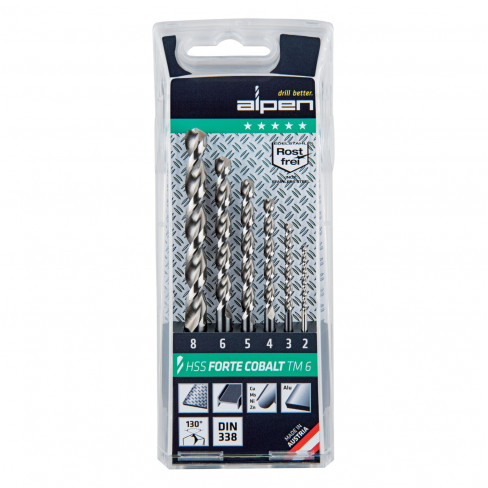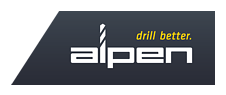 6 Piece Cobalt Drill Bit Set
A neatly packaged cobalt drill bit set in a plastic case. Manufactured in Austria. Alpen drill bits are known for their quality and performance. The sizes are from 2 mm up to 8 mm in choice of popularity.
The box contains
6 pieces Twist drill bits for stainless steel:
2.0, 3.0, 4.0, 5.0, 6.0, 8.0mm
Art.-Nr. 00100606100
Range of application:
5% cobalt-alloyed jobber drills with high heatresistance for drilling steels with tensile strength over 800 N/mm

2

, specially suitable for high alloyed steels, bearing-steels, hot/coldrolled steel. Ideal for stainless steel.
Strengths
INDUSTRIAL QUALITY - suitable for NC machines
BREAK-RESISTANT - thanks to CNC heat treatment
HIGHLY ACCURATE - special shape, drills without center-punching