COUNTERSINK SET HSS 6 PIECE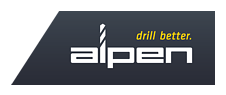 HSS Countersink set, 6 pcs.
Alpen HSS countersink set in metal cassette 6 pcs. ø 6.3 -20.5 mm.

Range of application:
For ferrous and non-ferrous metals, synthetic materials soft and hard. Universal deburring and sink tool for all kind of borings. Excellent cutting features guarantee a smooth surface without burrs; profile relief facilitates an easy regrind.
For countersinking:
For ferrous and non-ferrous metals
synthetic materials soft and hard
Universal deburring and sink tool for all kind of borings
Art-No. 0 2292000961 00
Strengths
HEAT-RESISTANT
up to 600°C cutter temperature
PRECISE
thanks to stateof-the-art grinding process
INDUSTRIAL QUALITY
suitable for NC machines
Strengths
HEAT-RESISTANT
up to 600°C cutter temperature
PRECISE
thanks to stateof-the-art grinding process
INDUSTRIAL QUALITY
suitable for NC machines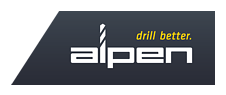 Specifications
Countersink diameter
Qty
Sample
6,3 | 8,3 | 10,4 | 12,4 | 16,5 | 20,5
1 ea Size
Specification
DIN 338