JORGENSEN 36'' STEEL I BAR CLAMP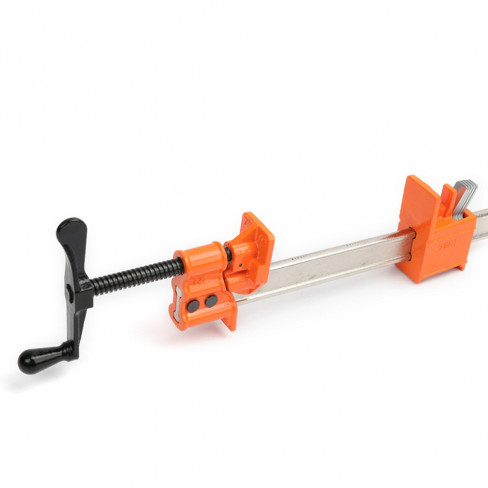 The 36-Inch Steel I-Bar Clamp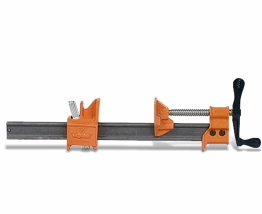 Information
The 7236 Steel I-Bar Clamp from Jorgensen is designed for everyday use, including use in school shops, commercial woodworking, metalworking factories, welding applications, and professional woodworking.
The fixed head is threaded to accommodate the screw, and a multiple-disc-clutch holds securely at any point on the bar. It features a high-carbon steel bar, malleable and ductile iron castings, and 2' clamping faces. The screw is constructed of cold-drawn steel and contains smoothly cut Acme threads, hardened steel thrust bearing, and a crank-type handle. There are five clutch discs and one clutch spring, all of them made of hardened, plated steel.
Features
36 (914 mm) inch opening capacity
7000lb (3175.1 kg) Load Limit
Bar: high-carbon steel
Castings: iron, powder-coated finish
Screw: steel
Clutch discs: steel
Five clutch discs and one clutch spring.
Part No.
Opening Cap
Load Limit
#7236
36 inch
7000 lb
914 mm
3175.1 kg