STEP DRILL HSS 6-18MMX2MM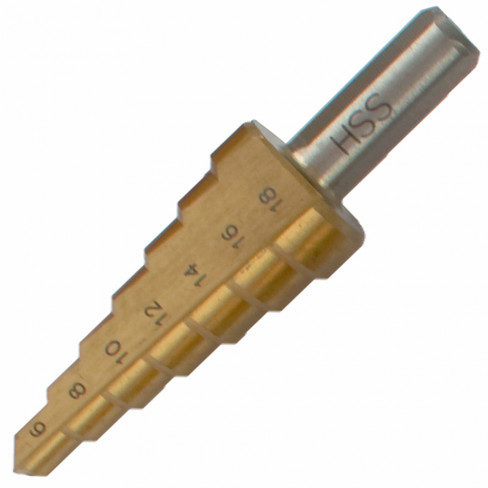 Use one drill for many holes. Multiple step and countersink tool for drilling and countersinking in one smooth operation.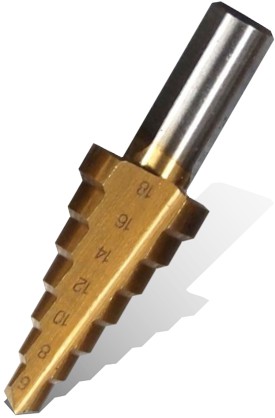 SIZE: Ø6-18mm
STEP: 2mm
STEEL: HSS (High-speed steel)
Application:
Suitable for materials with a maximum thickness of 4 to 6mm depending on the hardness. The best type of drill for steel plate.
Benefits:
Burr free holes.
Perfectly round holes.
Easy to enlarge holes.
Stronger - more rigid.
Drills plastic easily.
Non-slip points.
TIP:
The use of cutting paste is recommended.