HAMMER-IN FIXING 6X60MM CYL HEAD X170 PER JAR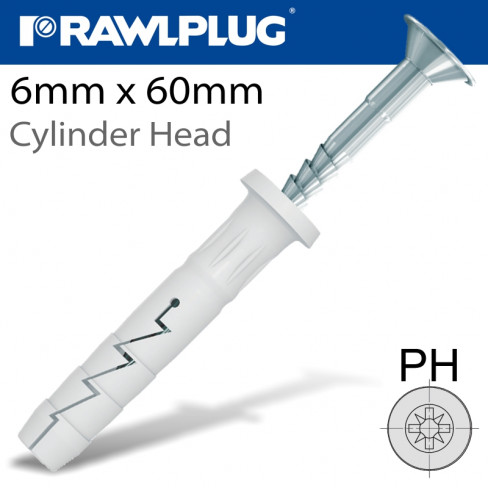 FX-N-C Nylon hammer-in fixing with cylinder head.
6 x 60mm Cylinder Head
[Qty: 170/Pack]

The nylon hammer fixing with cylinder head for fast, simple, cost-effective installations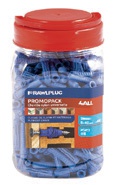 Features:
Rapid hammer-set installation reduces the time required and allows for cost-effective, high-volume installation
Cylinder head prevents plug slipping into over-sized holes and allows fix thin elements.
Combination of Phillips recess and the helical thread makes removal of the nail possible, facilitating disassembly when necessary
The extensive range of product lengths, diameters and head types ensures availability of the correct fixing for every scenario
Designed for push-through installation
Applications
Timber or metal battens
Drywall structures
Skirting / Dado railing
Cable clamps
Pipe clamps
Base materials
Approved use in:
Concrete
Solid Brick
Solid Sand-lime Brick
Hollow Sand-lime Brick
Lightweight Concrete Block
Hollow Lightweight Concrete Block
Aerated Concrete Block
Installation guide
Drill a hole of required diameter.
Insert FX plug into hole through fixture.
Hammer the nail into the plastic sleeve until fixing is secure and flush with the fixture.
Rawlplug's The nylon hammer fixing