FORCE X 14.0 X 260/200 SDS-PLUS DRILL BIT X4 CUTTING EDGES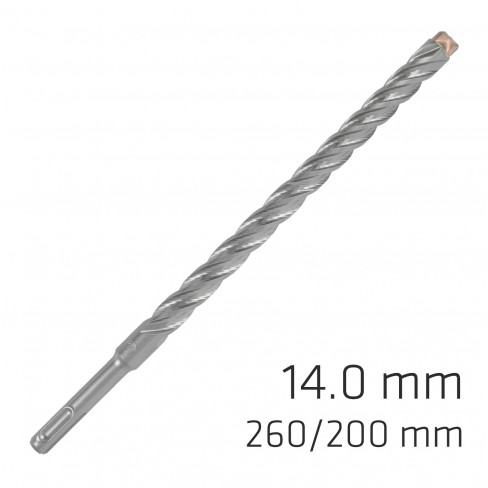 //

FORCE X SDS-PLUS HAMMER DRILL BITS, 4 CUTTING EDGES
Size: ø 14.0 x 260/200 mm
Packaged:  Qty 1 drill bit

Range of application:
SDS-plus high performance drill bit with 4 tungsten carbide cutting edges and new progressive spiral design with dowel length indicator. Problem-free drilling in reinforced concrete, vibrationless running and fast removal of drilling dust
Strengths
4 solid carbide cutting edges prevent it from getting jammed on steel.
Dowel length indicator for exact drilling depth
Progressive spiral designfor fast results

Alpen drill bits are manufactured in Austria.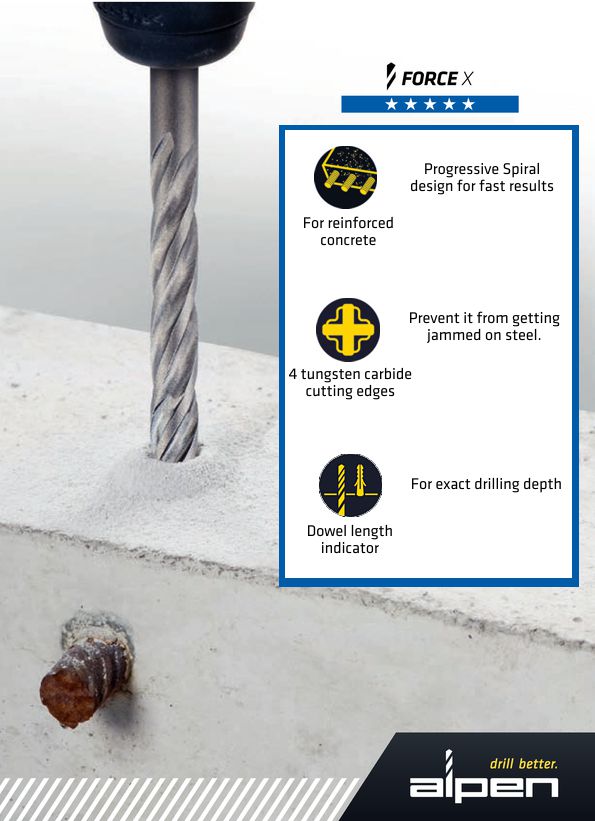 //

FORCE X SDS-PLUS HAMMER DRILL BITS, 4 CUTTING EDGES

Part No.
Diameter
Ø mm
Complete
length L1
Cutting
length L2
Grind
ALP835014
14.0 mm
260 mm
200 mm
160°
Packaged: Qty 1 drill bit